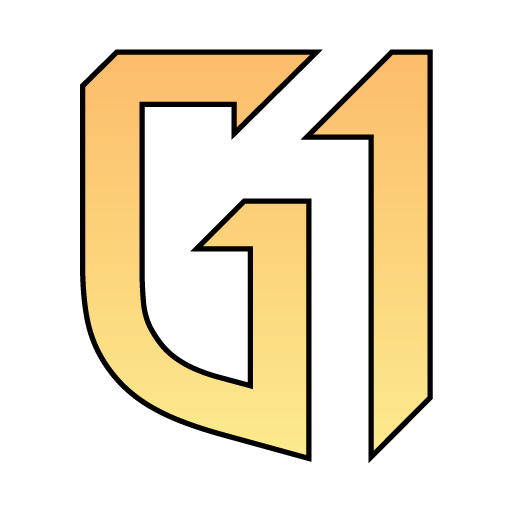 For You
Made for the Gwent community. No ads, tracking or cookies. Just the data you need.
Voice Lines
I used to upload the English voice lines manually to soundcloud. I have often seen people asking for the other languages. By looking at the data I had I was thinking about a way to no longer manually upload them and include more languages. The text data is still based on files which were included in an older version of the game. Some errors might have been corrected and noted with a "*". If you want to fix some of them please let me know in discord. The current release only has text files for taunts. This is why some of the newer cards are missing.
Premium Cards
Premium loops where recorded by myself by removing the borders, rarity and strength from the cards. They were made between March and May 2018. Some cards were later updated. For downloads look at the open beta cards.
Premium cards were made possible thanks to recordings of Euerfeldi. (Recodings made after April 2019).
Feel free and use the loops for videos or articles. However I am not okay with rehosting them all anywhere else (things like wikis and other services).

If you want to learn more about premium cards you can watch:
CD PROJEKT RED: Behind the Scenes of the Witcher Card Game's Animated Cards - PAX East 2017 on Twitch
A ROUND OF GWENT | Creating GWENT's Premium Cards on Youtube.
Question?
You can find me on discord teddybee_r#4727.
Or use the discord server for this website.
You can also contact me via email. teddybeer[at]gwent[dot]one (English please)
Gwent: The Witcher Card Game
Gwent is a free to play standalone game based on the mini game in Witcher 3.
The Public Beta has started on the 24th of May 2017 and the game was released on the 23rd of October 2018.
You can download the game for free here: playgwent.com
Fan Content
Please note that this website is in no way associated or affiliated with CD PROJEKT RED.
All art and audio is property of their respective artists and/or CD PROJEKT RED.
Fan Content Guidelines
Downtimes
Any downtime will be related to me working on the server.
Support
Since I do not use social media anytime you share the website it will help people find it.
If you want to chip in on the server costs or buy me a beer you can do so with a patreon page I made.
Changelog
2023-09-12 - Card DB update (Heritage)
2023-08-08 - Card DB update (Balance changes)
2023-07-11 - Card DB update (The Tide Rises)
2023-06-06 - Card DB update (Balance)
2023-05-11 - Card DB update (Balance)
2023-04-13 - Card DB update (Claw and Dagger)
2023-03-07 - Card DB update (Balance)
2023-02-07 - Card DB update (Balance)
2023-01-10 - Card DB update (Balance)
2022-12-06 - Card DB update (Sacred and Profane)
2022-11-08 - Card DB update (Balance)
2022-10-07 - Card DB update (Hotfix)
2022-10-04 - Card DB update (Chronicles)
2022-09-07 - Card DB update (Hotfix)
2022-09-06 - Card DB update (Balance)
2022-08-11 - Cursed Toad Premium Cards
2022-08-09 - Card DB update (Balance)
2022-07-06 - Card DB fix (Infused)
2022-07-05 - Card DB update (Black Sun)
2022-06-07 - Card DB update (Balance)
2022-05-10 - Card DB update (Balance)
2022-04-05 - Card DB update (Forgotten Treasures)
2022-03-08 - Card DB update (Balance)
2022-02-08 - Card DB update (Resupply Rework)
2022-01-13 - Card DB update (Draft Rewards)
2021-12-19 - Card DB update (Hotfix)
2021-12-07 - Card DB update (12 Card Drop)
2021-10-08 - Triss and Witchfinder taunts
2021-10-05 - PoP Premiums
2021-10-05 - Card DB update (Price of Power Part 3)
2021-09-02 - Card DB update (Balance Changes)
2021-08-03 - Card DB update (Price of Power Part2)
2021-07-06 - Card DB update (Balance, Sunset Wanderers)
2021-06-09 - PoP Premiums
2021-06-08 - Card DB update (Price of Power)
2021-05-09 - Changelog highlights
2021-05-06 - Card DB update (Triss Journey)
2021-04-01 - Card DB update (Balance)
2021-03-19 - Yen taunt, full audio update
2021-03-09 - Card DB update (Familiar Faces)
2021-02-09 - Card DB update (Yen Journey)
2021-01-08 - Card DB update (Madoc)
2020-12-12 - Fixed an issue which caused download problems (Storage related)
2020-12-09 - Way of the Witcher Premium Cards
2020-12-08 - Card Audio update
2020-12-08 - Card DB update (WotW)
2020-11-17 - Card DB update (Alzur)
2020-10-28 - Shupe/Ciri Taunts
2020-10-01 - Card DB update (Balance)
2020-09-02 - Card DB replaced leader art
2020-09-01 - Card DB update (Ability rework)
2020-08-26 - Card DB backend and frontend update
2020-08-20 - Card backend update
2020-08-10 - Card DB updated (SK Hotfix)
2020-08-08 - Changelog backend update
2020-08-04 - Card DB updated (Journey #2)
2020-07-10 - Added evolving premium cards
2020-07-03 - Card set icons added to the Card DB
2020-07-02 - Geralt, Gascon, Gaunter, Radovid, Eredin and Pentinent added to taunts
2020-07-01 - Card DB Master Mirror Premium Cards added
2020-06-30 - Card DB updated (Master Mirror Expansion)
2020-06-19 - Lazy loading card images (Card DB)
2020-05-05 - Card DB updated (Balance)
2020-04-02 - Card DB updated (Journey)
2020-03-03 - Card DB updated (Balance)
2020-02-05 - Merchants of Ofir premium cards added
2020-02-04 - Card DB updated (Balance)
2020-01-15 - Wild Hunt season and Wolf season added
2019-12-13 - Card DB updated (Merchants of Ofir Hotfix)
2019-12-09 - Card DB updated (Merchants of Ofir Expansion)
2019-11-11 - Mahakam season added
2019-11-07 - Added 32 borders to the taunt shuffle
2019-10-28 - Card DB updated (Balance)
2019-10-18 - Dryadd season and Cat season added
2019-10-09 - Card DB updated (Iron Judgment Balance Hotfix)
2019-10-02 - Card DB updated (Iron Judgment Expansion)
2019-08-30 - Card DB updated (Vampire Rework, Balance)
2019-08-12 - Syndicate premium cards added
2019-08-08 - Dijkstra taunt added
2019-08-02 - Draconid season added
2019-07-31 - Card DB updated (NR Rework, Bronze Rebalance)
2019-07-08 - Griffin season added
2019-07-05 - Card DB updated (Syndicate Hotfix)
2019-06-28 - Card DB updated (Novigrad Expansion Update)
2019-05-30 - Card DB updated (User Experience Update)
2019-05-26 - Added a seasonal mode list
2019-05-17 - Added a 'Generate an image' option for cards
2019-05-16 - Received voice .txt data from CDPR (enabled the rest of the cards)
2019-05-14 - Added a prestige list
2019-05-12 - Added a colorblind output to the Card DB
2019-05-11 - Added a Twitch page (Twitch stream + card search + chat)
2019-05-09 - Moving to gwent.one
2019-05-09 - Beta taunt style updated
2019-04-30 - Card DB updated (Nilfgaard Update)
2019-04-24 - Premium Cards also added to the main page
2019-04-22 - 603 Premium Cards added to the Card DB
2019-04-11 - Voice Quiz code fixed (CC cards available)
2019-04-09 - Crimson curse premiums available (HC DB) thanks to Euerfeldi
2019-04-08 - Updated the Public-Beta section
2019-04-08 - Data is now also available in Español (AL)
2019-04-04 - Card DB updated (CC Dettlaff Hotfix)
2019-04-04 - Card relations added to hc-cards
2019-04-03 - Changelog now links to the card version
2019-04-02 - Some UI localization added
2019-03-28 - Card DB updated (Crimson Curse Update)
2019-02-20 - Updated this page
2019-01-31 - Card DB updated (Thronebreaker Leaders Update)
2019-01-10 - Card DB updated (Mulligan Update)
2018-12-04 - Card DB updated (Console Release)
2018-12-04 - Added a changelog to HC DB
2018-11-10 - Website updated (Moved the old version to Open Beta)
2018-11-07 - Card DB updated (Artifact hotfix)
2018-10-23 - Game release: Card DB updated (v1.0.0.15)
2018-10-05 - Card DB added for PTR
2018-08-31 - Saskia (Taunt) enabled. Viper & Magic borders added to the shufffle
2018-06-08 - v4 live
2018-05-23 - Card data updated to Gwent v0.9.24.2.431
2018-05-02 - I believe I enabled all premium cards
2018-04-23 - Finished premium loops for all the cards with voice lines
2018-03-18 - Enabled the premium page
2018-03-05 - Removed spoilers
2018-03-01 - Replaced the borders
2018-02-27 - v3 live
2018-02-23 - Added a site to compare two languages
2018-02-19 - Audio is now mp3 instead of ogg (enables playback on IE/Edge and Safari)
2018-02-17 - Taunts/Announcers added
2018-02-16 - v2 live
2018-02-14 - Card data updated to Gwent v0.9.20.6.390
2018-02-09 - v1 live